Generator Installation Services in Gainesville, FL
Generators for Your Home or Business
GENERATORS
Generators for Your Home or Business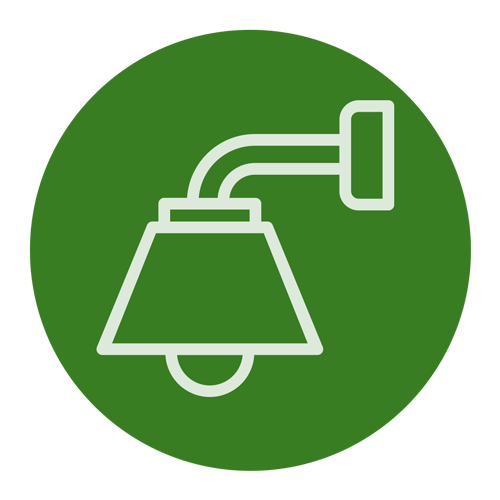 Don't let power outages stop everything in your home or business. Especially in North Central Florida, where hurricanes and storms are common, a generator is necessary to ensure that you maintain access to the necessities, such as your refrigerator, lights, and computers.
• • •
Our Generator Services
We'll recommend the appropriate generator unit for your specific needs, and provide engineering, installation, and permitting. Vintage Electric Inc. specializes in generator installation services.
Benefits of Having a Generator
It prevents food spoilage.
Experiencing a power interruption can be inconvenient if you have food stored in your refrigerator or freezer. If a blackout lasts for an extended period, the perishables that have been preserved at low temperatures will eventually spoil. You can prevent this from happening by having a generator integrated into your system.
It helps you keep doing your daily activities.
Today, people rely heavily on different gadgets and appliances in their daily lives. A power interruption can easily disrupt your routine and prevent you from doing what you need to do. A generator helps you have enough power to run these electrical devices to go on with your activities.
It keeps your space comfortable.
Your HVAC system helps keep your home at a comfortable temperature during seasons with extreme weather. You can make sure it has a source of electricity all year long by having a home generator hooked up to your system.
Why Hire Vintage Electric for Generator Installation?
We have excellent customer service.
We can handle both residential and commercial electrical systems.
We are knowledgeable in many different aspects of electrical repair, installation, and maintenance.
We can help you assess which generator is the right fit for your home's or business' electrical system.
We have certified and licensed electricians on our team.
We have over 15 years of experience in the electrical services industry.
We are familiar with different generator models and systems.
We have provided our backup generator installation services to many happy clients.
We focus on working diligently and creating high-quality electrical solutions.
We can do whole house generator installation.
We are committed to customer satisfaction.
We have a management team that has a combined 100 years of experience in the industry.
We have over 30 staff members that can cater to your needs.
We can help you assess your electrical system to see if it needs maintenance to maximize generator efficiency.
Browse Our Generator Project Gallery
See the quality of our work for yourself! Our team of electricians completed all electrical phases associated with the featured projects.

Contact Vintage Electric
Contact Vintage Electric in Gainesville for your free service quote today!